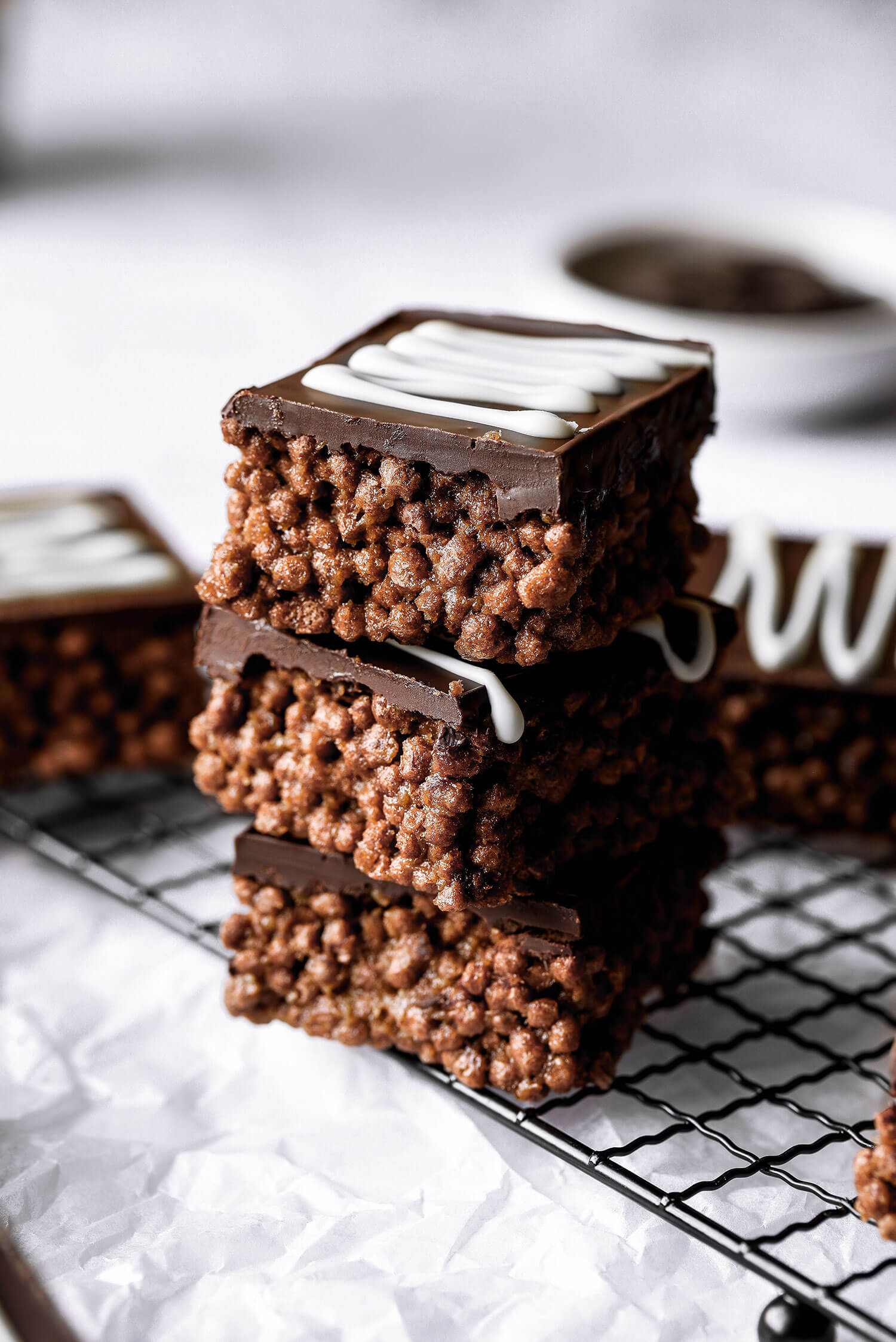 Delicious crunchy treats that are made using healthier ingredients! These vegan chocolate caramel crunch bars are the perfect weekend treat!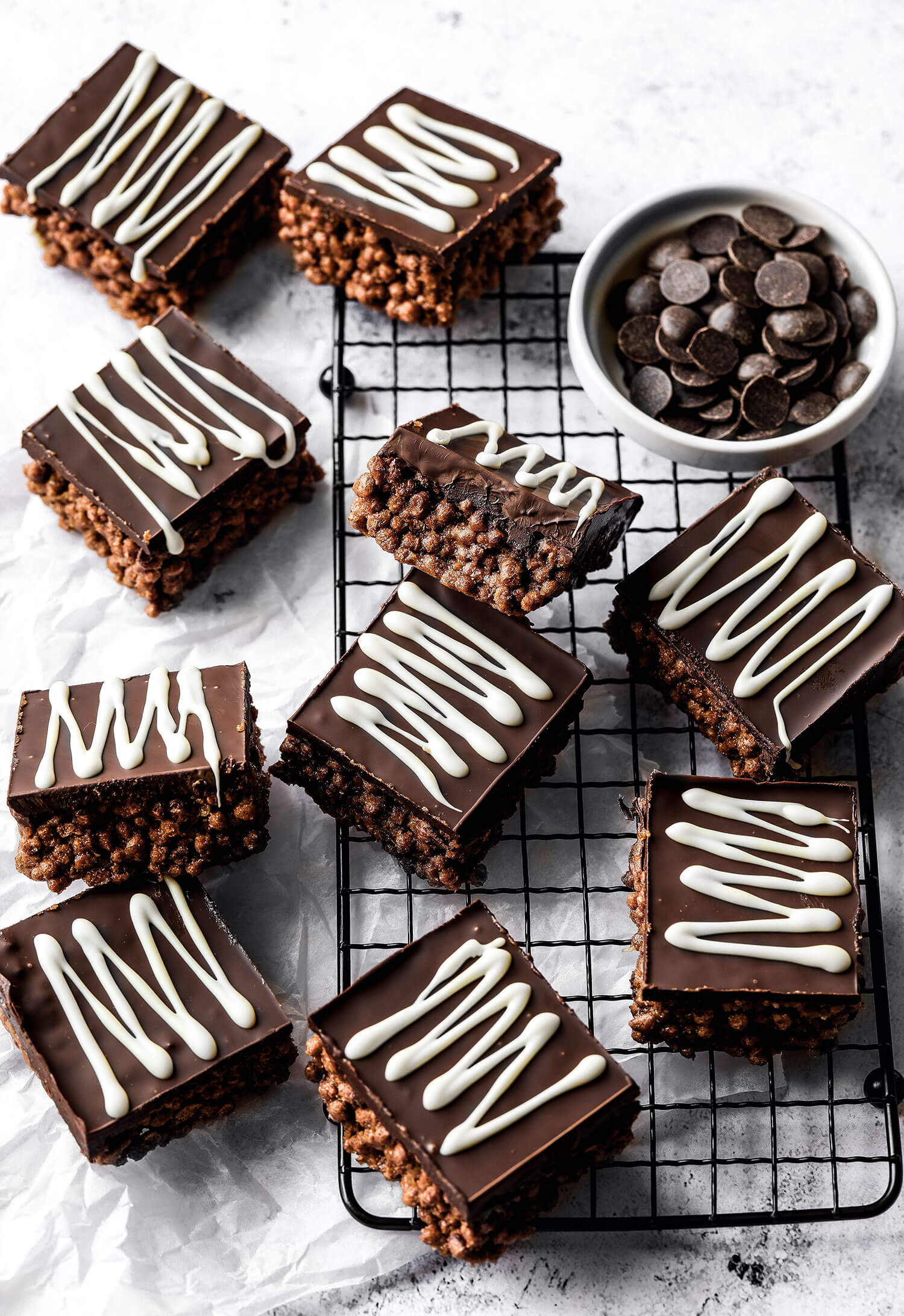 Made with dates, tahini, protein crispies and dark chocolate, these bars make a tasty healthier substitute to things like brownies and cake when you're craving a bit of chocolate. I used protein soy crispies instead of rice crispises to bump up the protein content and add a delicious crunch!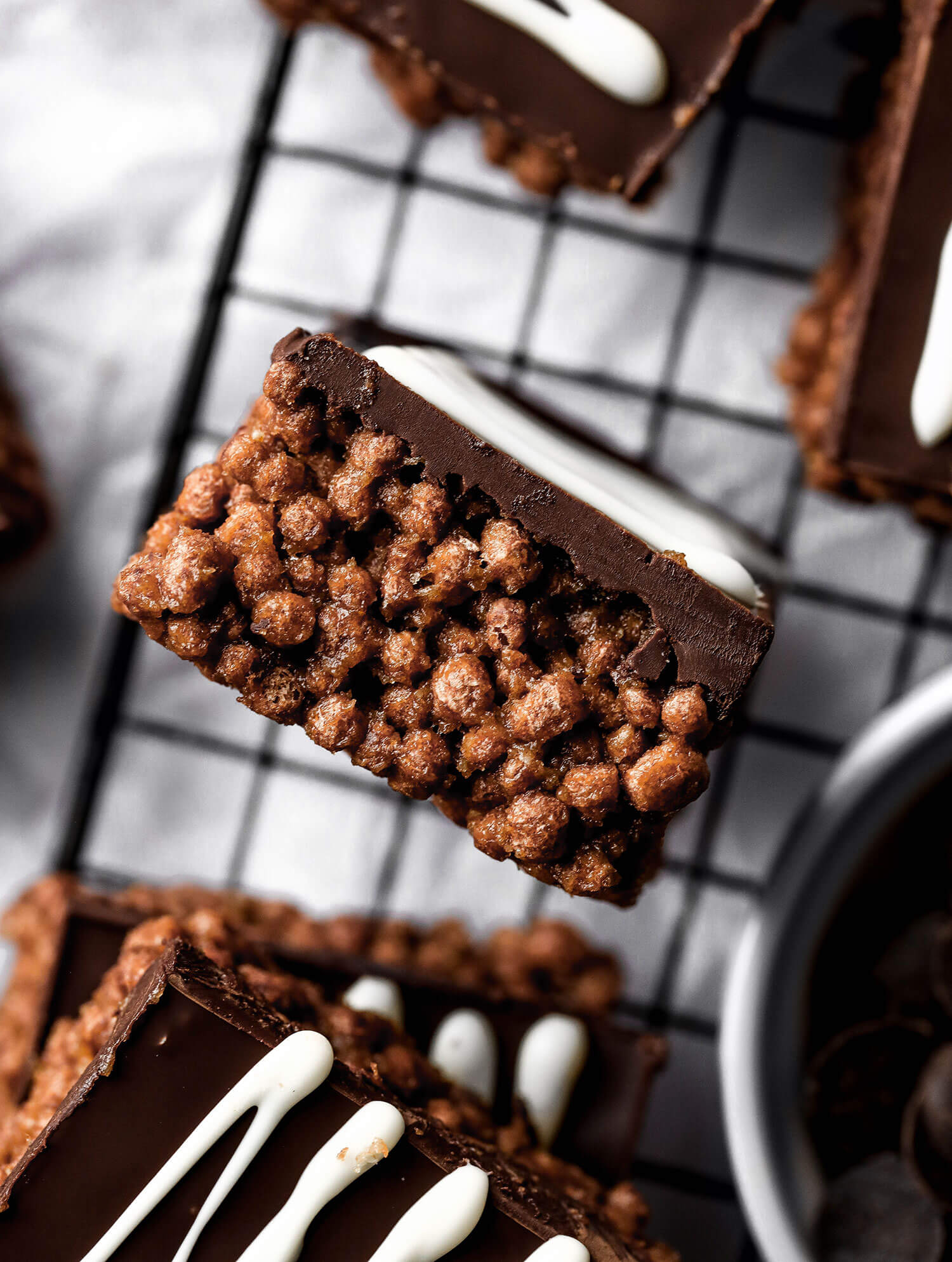 I topped the bars with a layer of smooth dark chocolate to make them a little more indulgent, but you can leave the chocolate out if you want to make them lighter or reduce the calorie count.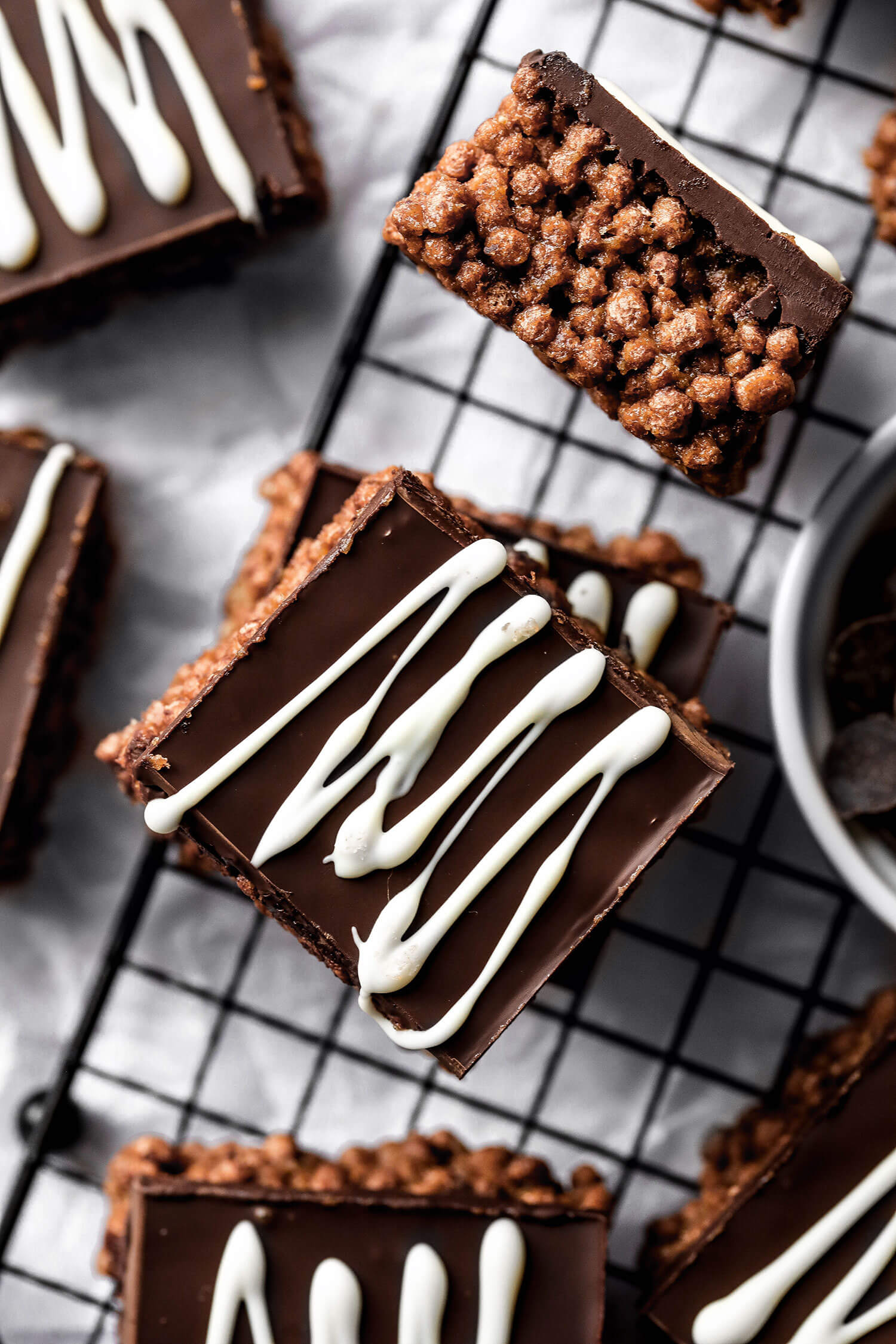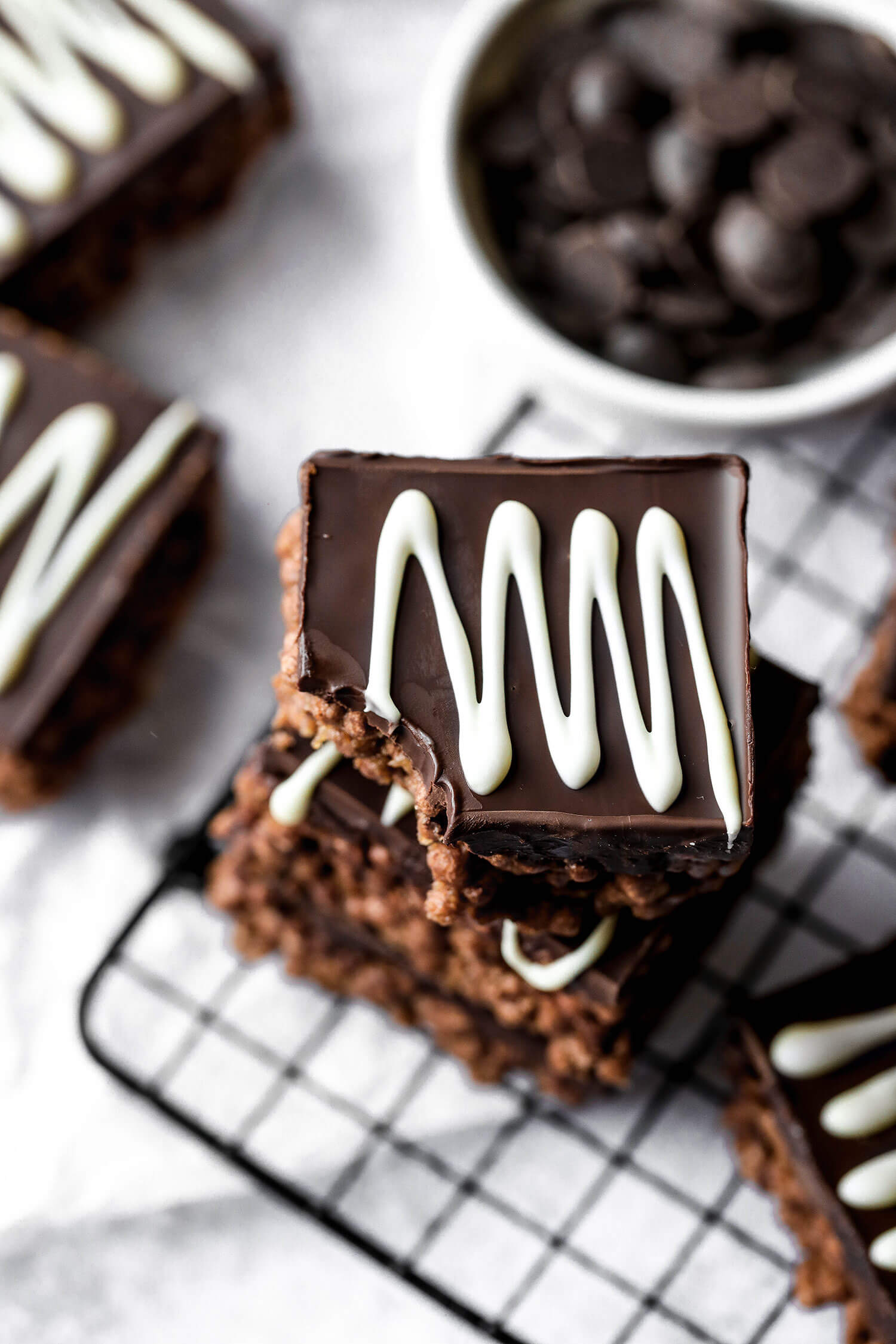 The 'caramel' is made up of a simple blend of dates and tahini with a pinch of salt to enhance the flavours. They're so yummy and they're no-bake meaning they're so easy to make! Not bad for a dessert that only calls for 6 ingredients!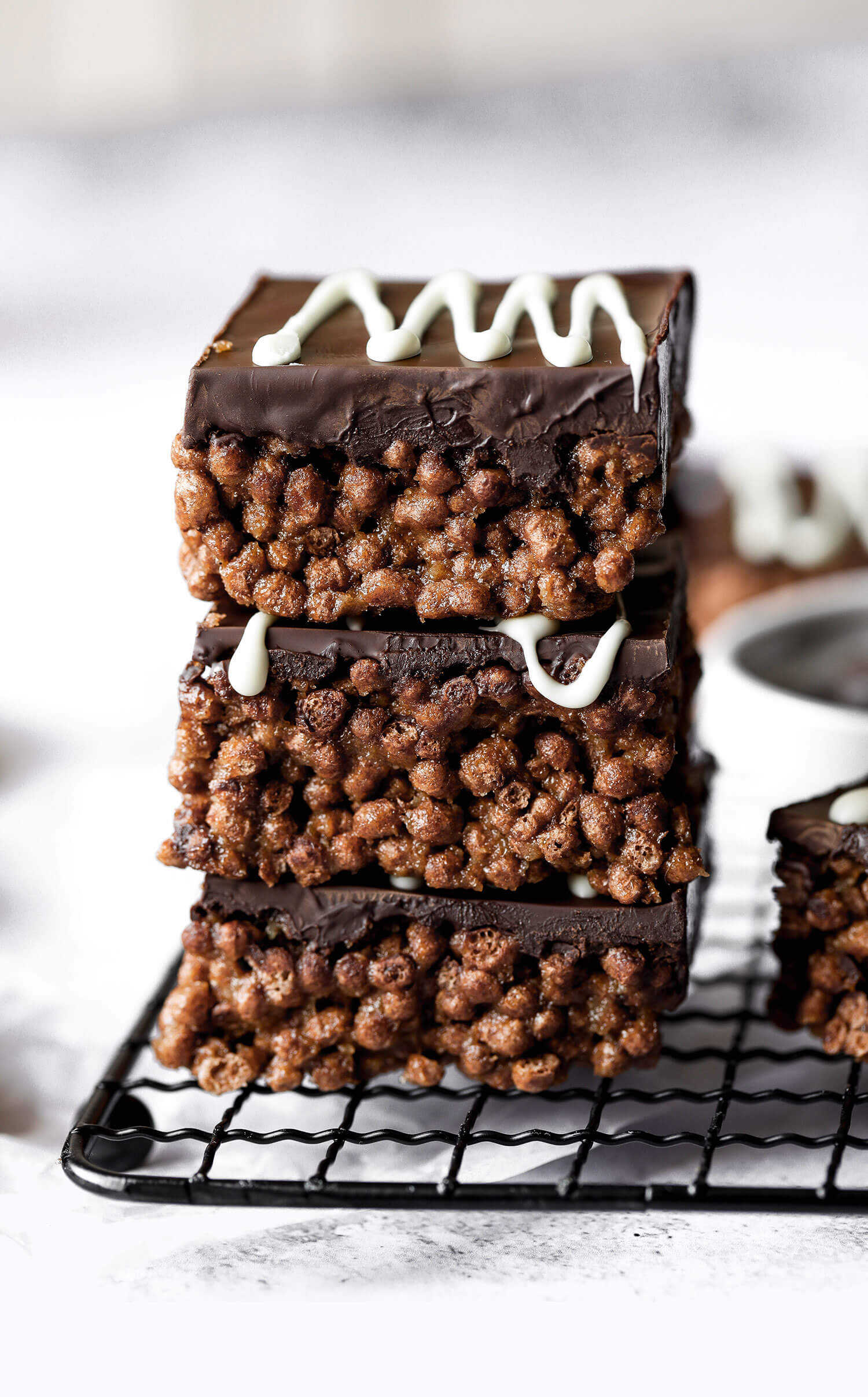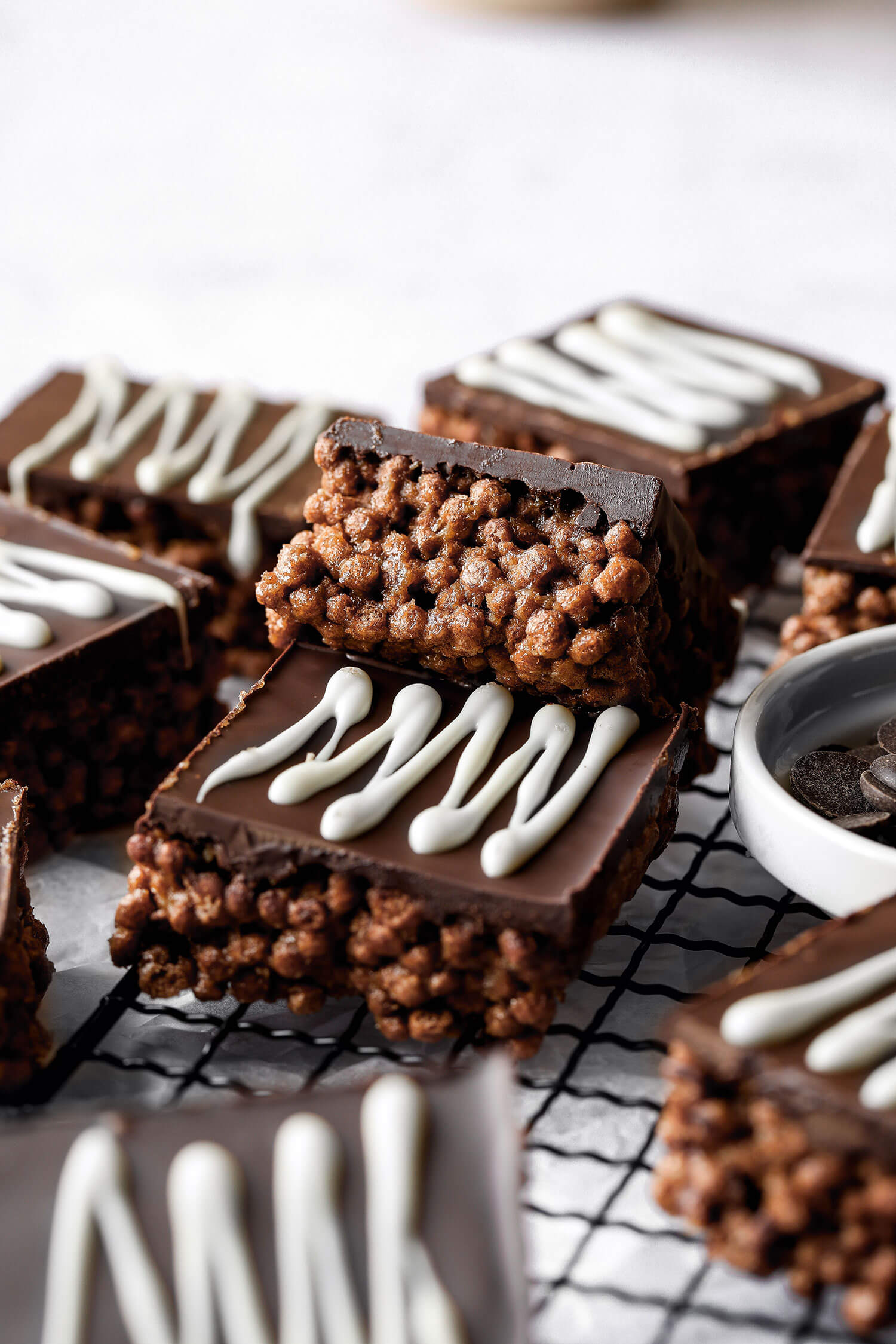 I created this recipe using ingredients I got from Koro. They have an amazing range of vegan ingredients, snacks and treats. You can get the Medjool dates, dark chocolate, tahini and soy cocoa crispies from their site. You can also get 5% off when using my discount code NADIA5 at the checkout!
Vegan Chocolate Caramel Crunch Bars
Makes – 16 bars
Ingredients
165g soft dates (I used Koro Medjool dates)
120ml (1/2) cup tahini (I used Koro tahini)
Pinch salt
6 tbsp milk of choice (I used oat milk)
* 200g (3 cups) soy cocoa protein crispies (I got mine from Koro)
* you can use puffed brown rice or rice crispies instead
For the coating
200g dark chocolate, melted
1 tbsp coconut oil
Method
Add the dates, tahini, milk and salt to a food processor and blend until smooth.
Transfer into a mixing bowl, then add the protein soy crispies. Mix until everything is well distribited.
Press the mixture into a 9×9 square baking tin.
Break up the dark chocolate into a heat-proof bowl and add the coconut oil, then melt in the microwave until smooth and silky.
Pour over the crispies mixture, then refrigerate for an hour.
Slice and enjoy!
Store in an air-tight container in the fridge for up to 5 days.
Share This Post